What is it?
Everyone knows that you can come to the library and borrow books. But, libraries are so much more than books! We have something for everyone and would like to share our collection of non-traditional library materials in hopes that you find something else that will benefit you.
All materials can be checked out for free. All of these materials must be checked out from and returned to Friday Memorial Library.
Discovery Kits
Discovery Kits contain a variety of fun and educational materials for kids of all ages. From microscopes and telescopes to games, math manipulatives, 3D pens, a lightboard, and more. These kits provide supplemental learning activities in math, science, coding and more.  Checkout period: 2 weeks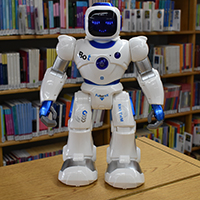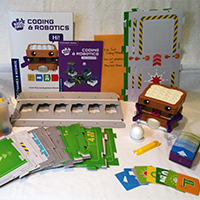 Early Literacy Backpack
Theme-based books and activities that help build early literacy skills in pre-school aged children. These packs are a great way to enjoy storytime at home.  Checkout period: 3 weeks
Launchpads
Launchpads are designed for children and are preloaded with high quality, ad-free apps that are both fun and educational. Apps are grouped onto the tablets by subject area, theme, grade level, and age, making it easy for parents and kids to choose a tablet with the content most appealing and appropriate to them. The tablets provide hours of interactive learning and play without the risk of exposure to unintended content or the need for a network connection or downloading. Checkout period: 1 week
Park Packs
Park packs are themed backpacks that include everything you need to get out and explore. Select Park Packs include admission to Willow River State Park or St. Croix County Parks. Checkout period: 2 weeks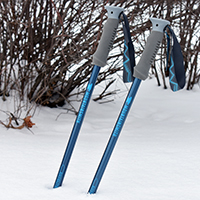 Trekking Poles
Adjustable Mountainsmith Rhyolite trekking poles. Trekking poles are used when hiking for greater stability and safety, especially over rough ground. These trekking poles have molded EVA handles, spring loaded anti-shock system with lock-out feature, double cam twist lock adjustment, three telescoping sections, and removable hiking baskets with locking pins. They extend from 27″ to 55″. Checkout period: 2 weeks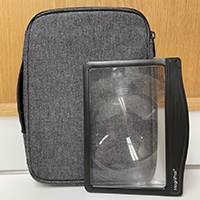 Anti-glare LED 3x Page Magnifier
Professional quality magnifying lens, equipped with 12 powerful, energy efficient LED lights. Specially sized for magnifying the text of regular print books. Checkout period: 3 weeks.
DLP Projector
ViewSonic PA503W performance projector features 3600 Lumens. Must connect to laptop, TV or gaming device for projection. Medium size projector. Perfect for presentations. Checkout period: 2 days
LCD Projector with DVD Player
2 available Epson LCD Projectors with DVD Player. Built in speakers. Large size projector. Perfect for movie night. Checkout period: 2 days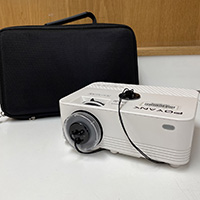 WiFi Projector
This compact HD Projector has Wifi compatibility to screencast from Android or Apple devices as well as TV sticks (Roku, Amazon Fire, etc.). It projects with 6000 lumens so is great for outdoor movie events or connectivity to a laptop indoors. Built in speakers. Small size project. Checkout period: 2 days
Slide Projector
Kodak Ektagraphic III E Plus Projector With Kodak Ektagraphic Universal slide tray, model 2 (carousel). Checkout period: 1 week
Projection Screens
70″ portable tripod projection screen or 50″ portable pop up projection screen. Perfect for presentations, movie nights or parties. Checkout period: 2 days
Outdoor Projection Screen
100-inch movie projector screen with stand, 16:9 aspect ratio, and 160 degrees wide viewing angle. Vamvo outdoor movie projector screen comes with a foldable stand, which can be easily assembled and disassembled without any tools. Perfect for outdoor movie nights. Checkout period: 2 days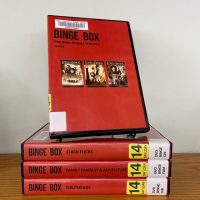 Binge Boxes
Binge Watching Made Easy! Binge Boxes are perfect for people that love movies. Each Binge Box contains a collection of 3-8 DVDs for hours of entertainment. Boxes include DVDs of a shared theme, either topical or starring a popular actor. A few examples of our sets are Don't travel with Tom Hanks, May I have this song and dance, Rough Waters, and O'Doyles rule: Adam Sandler. Checkout period: 2 weeks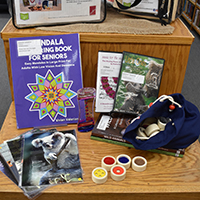 Memory Makers
Memory Makers are kits filled with items specifically selected to spark memories, create conversation and provide positive interactions for families and care partners. Each Memory Maker has a unique collection of books, music, photographs and activities to help individuals build relationships and have fun reminiscing with others. Memory Makers can provide stimulation for adults with mild cognitive impairment. Checkout period: 2 weeks
Roku
Stream free TV, live news, sports, movies, music, and more. Roku device with Netflix, Disney+ bundle (Disney+, ESPN, Hulu) subscriptions. It will also include the Vudu app with movies from our digital codes. Checkout period: 2 weeks
WiFi Hotspots
These devices which allow you to connect to the internet at high speeds and acts as your personal mobile broadband connection. You can securely connect WiFi-enabled devices, such as tablets, laptops or additional smartphones, anywhere you have cellular service. Checkout period: 2 weeks.
Xcel Energy Draft Check Meter
Uses an infrared sensor to find leaks along walls, molding, ductwork, and more. The meter provides quick, intuitive feedback, showing you where to caulk and insulate. Checkout period: 2 weeks.
Xcel Energy Power Check Meter
Monitor and project energy costs and find out what appliances cost to operate. Displays cost of electricity in dollars and cents, and tracks true power over time. Checkout period: 2 weeks.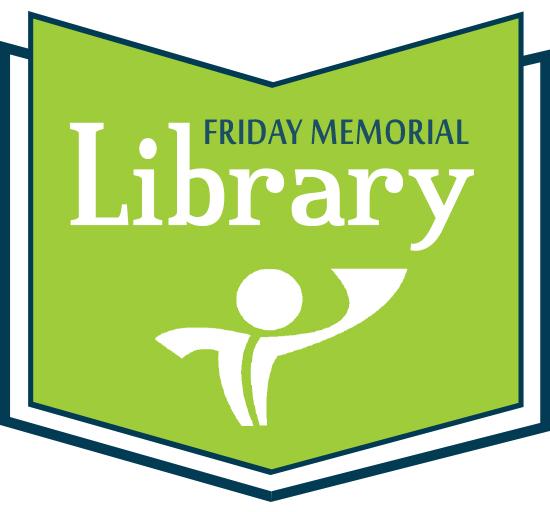 LOCATION
Phone 715-243-0431
Fax 715-246-2691
155 East 1st Street
New Richmond, WI 54017
HOURS
Mon 9am - 8pm
Tues 9am - 8pm
Wed 9am - 8pm
Thurs 9am - 8pm
Fri 9am - 6pm
Sat 9am - 3pm
Sunday Closed
Curbside Pickup Available.
Please call ahead for holiday hours.