Donating Books and Other Materials

We accept donations of books, DVDs and CDs. These donations support the library in one of two ways. They are either added to the library's collection or sold at one of our book sales.
The library is accepting donations, but due to the limited space, they are requesting them to be in like-new condition.
Please make sure they are clearly labeled as a donation. You may bring them inside during open hours.
The library does offer donation receipts for tax purposes.
Read the complete Guidelines for Donations.
Memorials, Bequests and Cash Donations
Library patrons can support the work of the library through monetary donations. Donors can give to the ongoing work of the library, designate purchase of materials to a particular area (i.e. children's books, large print) or for ongoing and special projects as they arise.

Memorials in the name of loved ones are accepted and appreciated.  Nameplates are placed in the front of any materials or furniture purchased.  Memorials may also be given for the ongoing work of the library.

You can also leave a lasting gift to the community by including the Friday Memorial Library in your estate planning.
Specified Donations
For any donations in addition to our standard materials collections, please check with the Library Director, Monica LaVold at 715-243-0431 or monical@newrichmondlibrary.org.
Donate to the Building Project Fund
The library has created the New Richmond Library Building Fund so that our customers can help build the library's future. All donations to the fund are tax-deductible.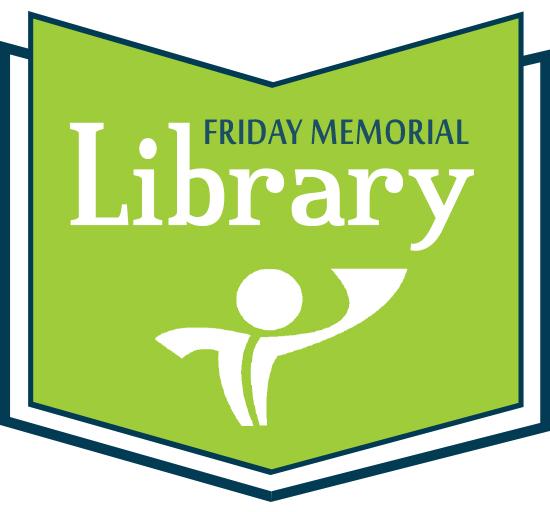 LOCATION
Phone 715-243-0431
Fax 715-246-2691
155 East 1st Street
New Richmond, WI 54017
HOURS
Mon 9am - 8pm
Tues 9am - 8pm
Wed 9am - 8pm
Thurs 9am - 8pm
Fri 9am - 6pm
Sat 9am - 3pm
Sunday Closed
Curbside Pickup Available.
Please call ahead for holiday hours.