We appreciate your help in keeping our library safe
With COVID levels fluctuating, we acknowledge the library's role in keeping the community safe. We recognize that our actions have an impact on the well-being and safety of others.
We recognize that as we continue to serve our community at pre-pandemic service levels, we still have vulnerable members of our community.  Our ultimate goal is to continue serving our community the best we can in a safe manner. To do this, we are asking for your help to ensure a safe and manageable environment for our patrons and our staff.
If you or a family member are sick, experiencing symptoms of illness, or in quarantine, keep the library materials you have and safely stay home.
Currently masks are optional in Friday Memorial Library.
We encourage curbside pickup for any patrons who are at elevated risk, are unvaccinated, or are uncomfortable in public spaces. The process is quick and easy for your convenience. Please call the library to schedule your pickup time and we will prepare your requested items. Materials will be located in a receptacle behind the curbside return box on the corner of Arch Avenue and First Street. Weather may play a factor if we are able to offer curbside services.
We recognize that all community members may have differing levels of comfort or risk. We will do our best to provide great service to you regardless of your needs. Thank you for your patience and understanding. Please stay safe and well.
We are happy to welcome you back in to Friday Memorial Library.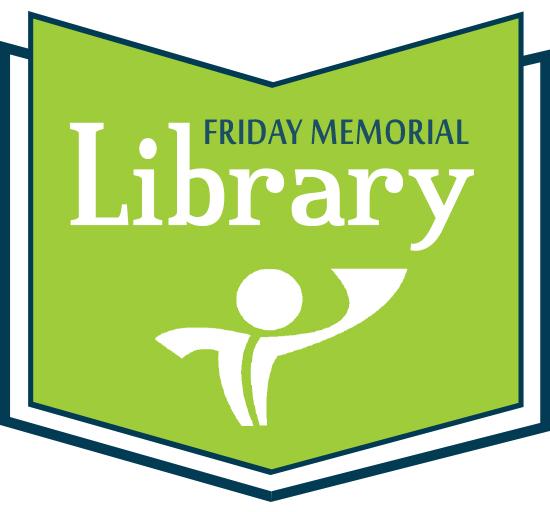 LOCATION
Phone 715-243-0431
Fax 715-246-2691
155 East 1st Street
New Richmond, WI 54017
HOURS
Mon 9am - 8pm
Tues 9am - 8pm
Wed 9am - 8pm
Thurs 9am - 8pm
Fri 9am - 6pm
Sat 9am - 3pm
Sunday Closed
Curbside Pickup Available.
Please call ahead for holiday hours.