Read Woke with Friday Memorial Library and Beanstack!
The Social Justice Collective invites all ages to join the Read Woke Reading Challenge!
The purpose of the Challenge is to discover diverse books, log activities, and READ WOKE.
What is Read Woke?
Read Woke is a movement. It is a feeling. It is a style. It is a form of education. It is a call to action; it is our right as lifelong learners. It means arming yourself with knowledge in order to better protect your rights. Knowledge is power and no one can take it away. It means learning about others so that you can treat people with the respect and dignity that they deserve no matter their religion, race, creed, or color.
I concluded that a Woke Book must:
Challenge a social norm
Give voice to the voiceless
Provide information about a group that has been disenfranchised
Seek to challenge the status quo
Have a protagonist from an underrepresented or oppressed group
– Cicely Lewis, creator of the Read Woke Movement and School Library Journal's 2020 School Librarian of the Year
How does the Challenge work?
The Challenge is a collaboration between Cicely Lewis and Beanstack, an online reading challenge platform. To complete the Challenge, read a book from 10 different categories and log your reading activity through your Beanstack account. Book recommendations are available by browsing the book lists below. Since this is an ongoing challenge, begin whenever you wish and finish at your own pace.
To register for the Challenge, create or log in to your Beanstack account. If you registered with Beanstack during our Summer Reading Challenge, you do not need to register again. Simply sign into your account to begin this new challenge.
The Beanstack Tracker App, available for both Android and Apple devices, allows you to move through this challenge on mobile devices.
If you are unable to use Beanstack or need help to register or log books for this challenge, just call us at 715-243-0431 or email us at info@newrichmondlibrary.org.
Request a Friday Memorial Library journal on your next visit to the library or in your next curbside pickup, and use it as a place to record quotes, write your thoughts, or draw images about each book you read.
The Categories
Click each category for book lists for all ages!
African American Voices
Asian American Voices
Diverse Abilities
Female Voices
Hispanic American Voices
Immigration
LGBTQ+ Voices
Native American Voices
Social Injustice
Voices of those Experiencing Poverty & Homelessness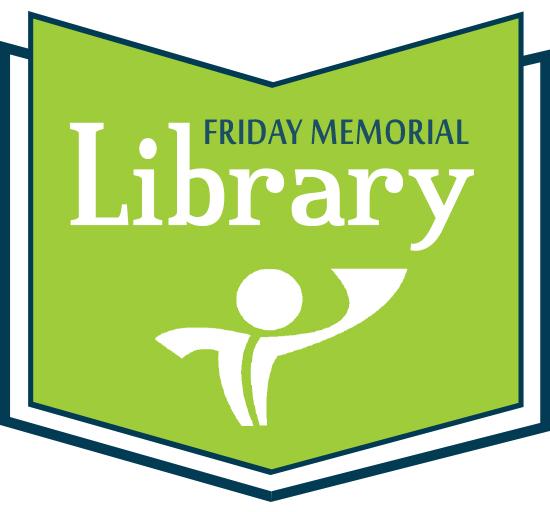 LOCATION
Phone 715-243-0431
Fax 715-246-2691
155 East 1st Street
New Richmond, WI 54017
HOURS
Mon 9am - 8pm
Tues 9am - 8pm
Wed 9am - 8pm
Thurs 9am - 8pm
Fri 9am - 6pm
Sat 9am - 3pm
Sunday Closed
Curbside Pickup Available.
Please call ahead for holiday hours.